Academics

Athletics



All PDA graduates are encouraged to visit the Alumni page of the website and enter your information for our electronic mailing list.
2018 SCISA Music Festival

Sophomore Meredith Lane and Senior Wilson Sarvis participed in SCISA 's music festival on March 15. Over 700 students attend the event held at USC's school of music in Columbia. Both PDA students performed piano pieces and earned a Superior rating.

Congratulations to Wilson, Meredith, and their Sponsor Mary Jane Sarvis.
SCISA Regional Spelling Bee - January 24th, 2018 @ Lowcountry Prep

Pictured Above: Christian Mincey, Luke Carter, Hughes Elvington, Gavin Oakley, Cutter Miller, Drew Singletary
Pictured Above: Payton Pace, Ashton Hooks, Sydney King

Christian Mincey (7th grade) and Luke Carter (8thgrade) won their divisions and will be representing Pee Dee Academy at the State Spelling Bee on February 21 at Williamsburg Academy. Ashton Hooks (3rd grade), Sydney King (4th grade), and Hughes Elvington (6thgrade) placed third in their divisions. Payton Pace (3rd grade) and Drew Singletary (8th grade) placed fourth in their divisions. Other students who represented PDA very well include the following: Skylar Polson Garris (4th grade), Isabella Tanner (5th grade), Janie Watts (5th grade), Cutter Miller (6th grade), and Gavin Oakley (7th grade).

Pee Dee Academy finished second overall at the Regional Spelling Bee out of seven schools.
Golden Eagle Physics Club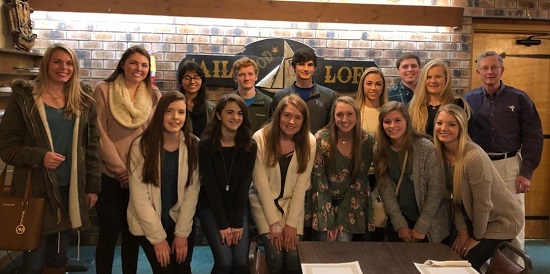 On December 29, 2017, the Golden Eagle Physics Club met at the Dry Dock. The Club gathers bi-annually and includes current and potential members based on 1st Semester grades. Membership requires a 100 year-end average in Physics I or II. There are currently 46 members.
Front Row (L to R)

: Lauren Garris, Taylor Pike, Chloe Jackson, Paige Eskridge, Rylee White, Madison Baxley.

Back Row (L to R)

: Lindsay Martin, Ariel Dutton, Sarisha Menon, Jonathan Lancaster, Dalton Buffkin, Mollie Woodle, Kevin Driggers, Caroline Howard, and Sponsor Ed Ed Blackburn.
2017 Upper School Christmas Sing-Along
2017 Pee Dee Academy Pageant - November 4th
2017 Homecoming Court

(L to R) Brittany Moore, sponsored by Mason Hasbrouck and escorted by Allen Moore;


Madison Elvington, sponsored by DJ Atkinson and escorted by Richard Smith;




Anna Grace Johnson, sponsored by McKinley Smith and escorted by Jack Hulon;




Lindsay Martin, sponsored by Jesse Lane and escorted by Tripp Spivey;




Cami Godbold, sponsored by Frank Drew and escorted by Drew Singletary;




Mallory Carter, sponsored by Brandon Carter and escorted by Harley & Luke Carter
Congratulations to the
High School Quiz Bowl Team!
SCISA Region Champion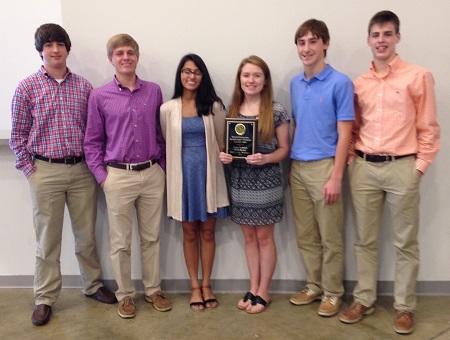 (L to R): Michael Martin, Ryan Brewer, Sarisha Menon, Chloe Jackson (Captain), TJ Smith, Connor Garris
2017 Physics Field Trip -
Richard B. Russell Dam and Powerhouse on the Savannah River (near Abbeville, S.C.)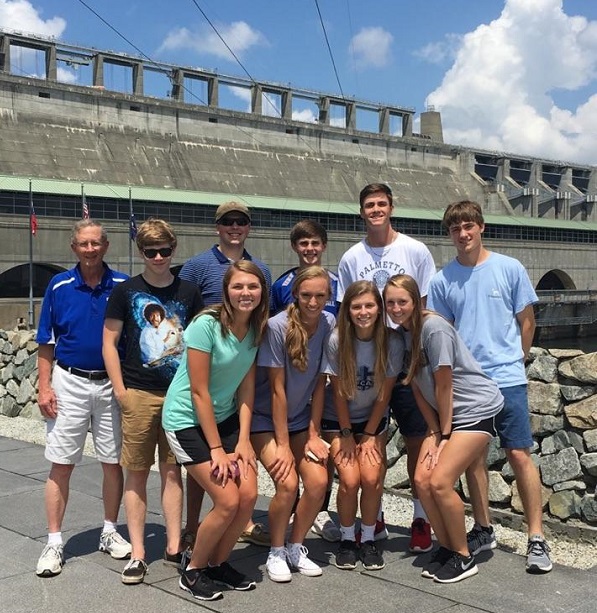 2017 Student Council Convention – Myrtle Beach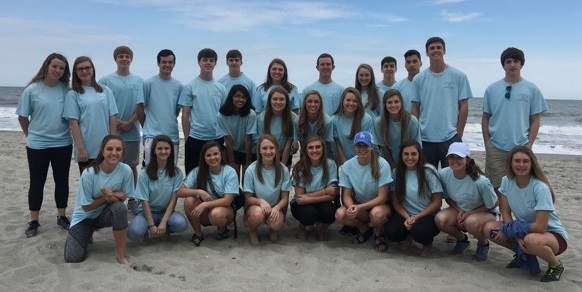 2017 Mr. PDA Pageant
Congratulations to our 2017
Mr. PDA -
Connor Gasque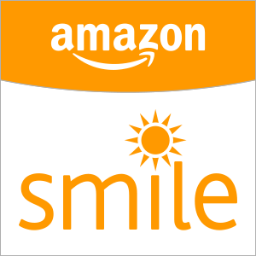 Click here to support PDA by shopping on Amazon.com. PDA will receive 0.5% on all eligible purchases made through Amazon Smile.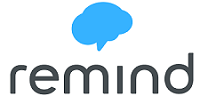 If you would like to receive PDA updates via the Remind text messaging service, please send the message @pdaupdates to the phone number 81010.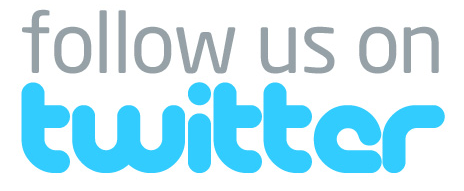 @peedeeacademy
@pdagoldeneagles (athletics)